Get your health and body back into tip-top shape – all within a fun and motivating environment! With years of experience under their belts, our instructors can guide you through each class with easy-to-follow cues. That way, you don't even have to think twice about your workout.
Got questions? At Zone Athletic Clubs, our instructors are happy to answer any questions you have, as well as give you tips and tricks to make your workouts as effective as possible.
Choose your style of workout and get moving with group training and with like-minded individuals within a supporting and non-judgmental environment. Check out our group class schedule today.
ABOUT US
Prestige Fitness & Zone Athletic Clubs are locally owned and operated total body fitness clubs dedicated to helping our members stay in shape. With our wide selection of classes included in the membership, members will definitely find the style of workout best suited for themselves.
Not into group exercise? Our many amenities have you covered. Our state of the art cardio theatre has a variety of machines designed to get your heart rate up while watching your favorite show. Our large selection of machines will fit any member workout. Our free weights section has a wide array of equipment, so whether you're starting out, or are an experienced weight lifter; you will find the equipment desired.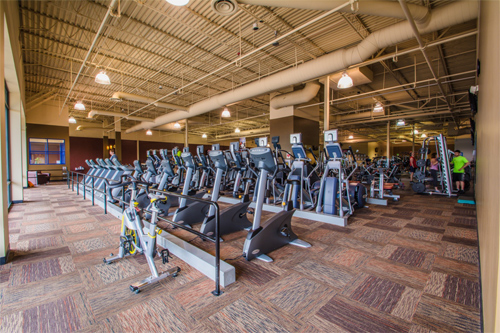 OUR TRAINERS
Meet Our Trainers
At Zone Athletic Clubs, we understand that planning your workout and staying on track toward your goals can prove challenging at times. With our friendly and experienced certified personal trainers, all you'll have to do is show up and get your workout done.
With personal training, we create a custom training plan for you. Each plan is unique to you, your goals, and your fitness level. Along the way, we'll be cheering you on, providing support, and encouraging you to keep going with fun and motivating programming. Begin working toward your fitness goals through a one-on-one session, buddy sessions, or small group (3-5) personal training sessions, starting today!
Free Trials Available for All New Members