5 Unexpected Benefits of a Personal Trainer
PERSONAL TRAINING
At Zone Athletic Clubs, we know how tough it can be to stay on track with your fitness goals. Life and work can quickly and easily get in the way. But if you have someone holding you accountable, you're more likely to show up and get 'er done.
This is exactly where having a personal trainer comes in. Our expert personal training staff is standing by to do just that.
Zone Athletic Clubs in Colorado is here to help you invest in the one thing that matters the most: your health. If you need motivation, a more detailed plan to reach your goals, or guidance on how to perform certain exercises, our personal trainers have the knowledge and skills to get you to where you want to be.
The Benefits of a Personal Trainer
Do you struggle to show up at the gym? Or are you showing up but not getting any closer to your goals? Even just a few sessions with a personal trainer can hold you accountable and get you into a routine, as well as help you take the right steps toward your goals.
When you sign up for personal training at Zone Athletic Clubs, you don't just get an accountability partner. You get an expert who has a detailed understanding of the human body and movement.
With a personal trainer, you can:
Improve your strength using free weights
Increase your metabolism through muscle gains
Improve your flexibility and mobility with state-of-the-art apparatuses
Move without pain holding you back – slowing you down
Enhance overall functionality in your everyday life
Be held accountable for each and every workout
Understand what exercises are best to reach your goals
And so much more!
Personal trainers can not only introduce you to new methods and equipment but can also advise you on which exercises or pieces of equipment are actually worth trying. Let's cut through the gimmicks and hype – and help you achieve your goals and beyond.
Got an Injury? No Problem!
If you've recently experienced an injury or you struggle with chronic pain, our personal trainers can work with your doctor or physical therapist to assess injuries and modify exercises, getting you back up and running!
We can ensure you don't re-injure yourself and provide a safe and supportive environment where you can exercise without worry – and with proper form.
Certified Personal Trainers further screen functional movement necessary for daily function.  Each body is different. By screening these movements, your Certified Personal Trainer can help identify your body's limitations and imbalances. This personalized training can help improve your balance and coordination, which can further keep you safe and help you perform at your full potential.
Why Hire a Personal Trainer?
Each of our certified personal trainers has the knowledge, accountability, and experience to work hand-in-hand with you to reach your goals.
And our personal consultation does not just end when you leave the club. Nutrition is a key factor in achieving your fitness goals. Our nutritional experts can make nutritional recommendations or even create a meal plan just for you.
Get a FREE Session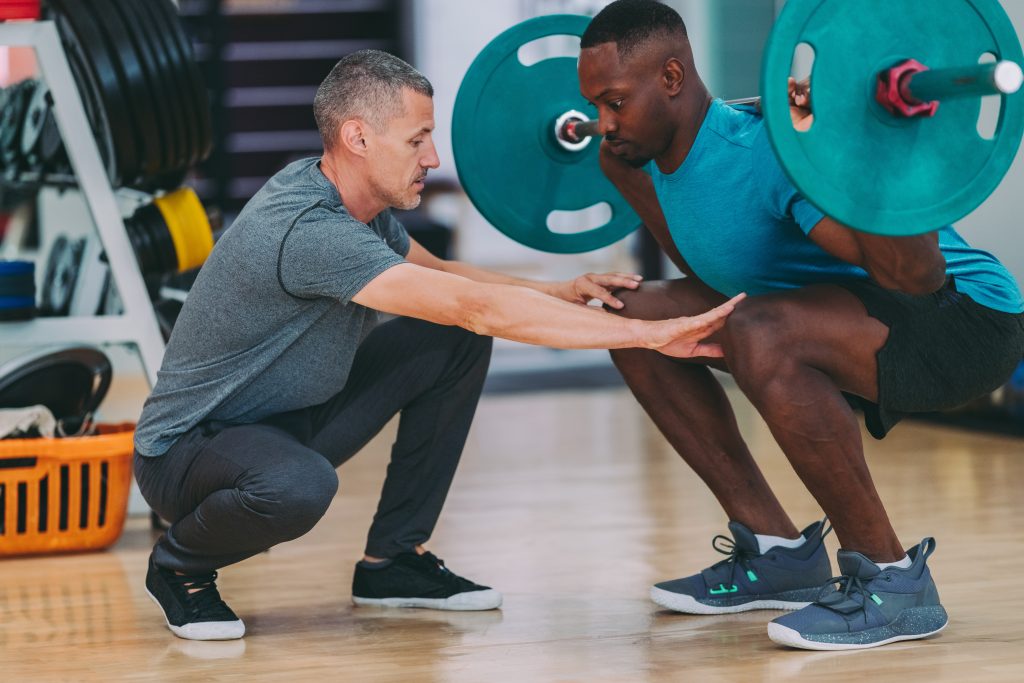 We offer one-on-one, buddy and small group (3-5) personal training sessions.
Try one session for FREE!