About Prestige Fitness & Zone Athletic Clubs
Prestige Fitness & Zone Athletic Clubs is a locally owned and operated total body fitness club dedicated to helping our members stay in shape. With our wide selection of classes included in the membership, members will definitely find the style of workout best suited for themselves.
Not into group exercise? Our many amenities have you covered. Our state of the art cardio theater has a variety of cardio exercise machines designed to get your heart rate up while watching your favorite show. Our large selection of strength training machines will fit any member workout. Our free weights section has a wide array of dumbbells, so whether you're starting out, or are an experienced weight lifter; you will find the equipment desired. All fitness enthusiasts will love the available group fitness classes like yoga, HIIT, BURN, and pilates to not only burn calories and get stronger, but also to enjoy a more supportive and motivational atmosphere.
We have a great history of being an amazing Colorado Health Club, click here to learn more.
Zone Athletic Clubs and Prestige Fitness are committed to putting their members first each and every day. Zone Athletic Clubs and Prestige Fitness know the importance of proper weight training, nutrition, cardiovascular exercise, and group workout classes to help members reach their fitness goals. 
The fitness professionals and personal trainers at Zone Athletic Clubs and Prestige Fitness are here to work with you in order to get members where they want to be for the sake of their health and wellness. For a health club with an open gym setting, weight rooms, group exercise classes, personal training, strength training, weight loss support, and group fitness classes like HIIT, yoga, and pilates, Zone Athletic Clubs and Prestige Fitness were made for you.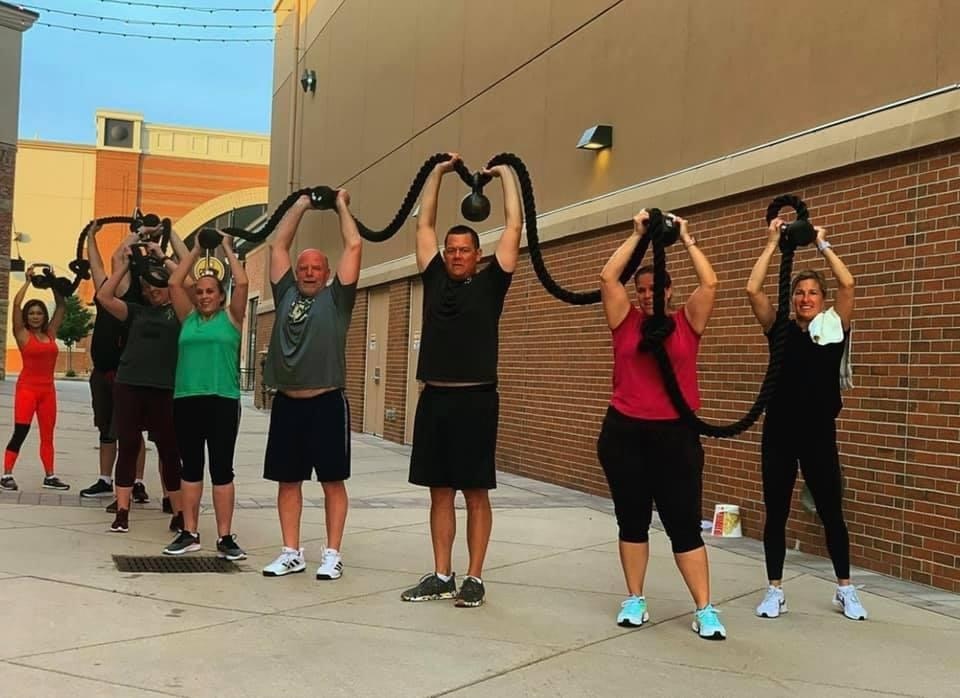 Calories Burned Times Stronger

Percent Healthier New Goals Achieved
WHAT OUR MEMBERS SAY
I have been a member to Prestige Fitness for a couple of years now. I find the group classes motivating, fun and energetic.

Being a part of these classes have given me the opportunity to meet amazing women including the instructors (specially Ivy, but they are all great), that have helped me continue attend the classes on a regular basis. We all keep each other accountable, in a good way!

I love the fact that they are full body workouts for 1 hour at a time. Being a mom of 2 boys doesn't give me a lot of "me" time. I enjoy Ivy's classes because they are full of energy and she encourages us during the entire class. So, it's hard to quit when someone is telling you that you can do it…Thanks Ivy!!!!

I look forward going in, seeing all the smily faces and getting a great workout done!

With my aspiration to become a health professional, it was shocking and an awakening when my own doctor told me that I was very overweight. I weighed over 215lbs and was determined to not only get that number down but focus on being healthier overall. I joined Prestige Fitness at the Centennial location in July of 2015 and have since lost 35 pounds. Prestige is a gym that fosters a very encouraging and fun environment. It has all the equipment you need to succeed without losing the small gym feel and family environment. Getting to know the trainers and making friends at the gym has been the highlight and it's easy to return to the gym day after day when you get to see those people every day. Prestige is a great place and I look forward to continue bettering myself.

I have been training with the Prestige Personal Fitness staff since August 2016. I have all but the best to say about them. They have helped me achieve my goals after having 2 kids and returning to school. My fitness took a backseat and my Personal Trainers at Prestige Fitness helped me become focused and successful at attaining my goals while continuing to be the busy, working Mom that I am!!

This year will be the second year I have attempted the Bolder Boulder; the infamous 10K held each Memorial Day in Boulder, CO. Last year was my first year and coming off of surgery 3 months prior to the race, I did not do as well as I had hoped or expected.

My husband had always told me that weight training would make me a better runner, but I always associated weight ...training with freakishly large muscle heads. My husband and I moved to the area and joined Prestige Fitness. We also received some personal training sessions with Kurt, and my first session was scheduled for a few days later.

Kurt is an excellent trainer; he'll push you further than your mind will tell you that you can go, but also stop you so that you can walk and get dressed the next morning! Kurt was great about showing me the machines and also about doing the exercises various ways to avoid boredom. I was happy to see results only after 4 weeks; meeting with Kurt 2-3 times a week. I'm also happy to say my running has improved and I feel much stronger because of the weight training I have learned from Kurt. Yes, you can say my husband was right!

It's great to see myself getting more toned and pushes me even further! I would highly recommend anyone to work with Kurt! Thank you Kurt for making weight training fun and improving my fitness in such a short time!!

I've been training with D Ann Wasilewski since May. She has taught me some good things about exercising. She is very patient and has a very cheerful attitude. She motivates me and always tells me - I can do it! I have gained stamina while losing inches. I have a better attitude and more motivation to workout for better health.

I have been a member of Prestige Fitness for approx. 6 yrs. They offer a variety of great fitness classes (Yoga, Zumba, Body Pump, Body Shred) which I take twice a week.

In May of 2016, I also started working out with the personal trainer Levi. He is the best I have had, as has a wide variety of exercises to challenge with me with and is very knowledgeable on muscles and the body. This has been a huge benefit as I have some fairly serious back conditions, and he monitors me closely, always keeping the lines of communication open, and I have made a lot of progress where I can work out harder without injury. He also has a great sense of humor and I look forward to my workouts. I appreciate his assistance so much.

Adrian is a wonderful trainer. He is willing to accommodate my additional training needs, knee problems, arthritis and newly developed arch issues. When I explained to him what was going on, he re-arranged my workouts to fit my needs and explained to me what was going on with my condition. Adrian is ver understanding when I need to re-schedule or need to cancel and he is always willing to work with me and my schedule.

Adrian motivates me on days that I'm not really feeling it and I'm always glad that I came in and completed my workout. Adrian is always encouraging and patient with my questions.

He demonstrates each exercise and explains them to me. If I have any questions he will demonstrate again and explain it to me until I understand it and I can complete the exercise correctly.

Adrian is a wonderful Personal Trainer and I highly recommend him to my friends.

My name is Max Rampal. I have been with Prestige Fitness since they opened the Arvada location. One of the best gym in Golden, Arvada area. Very friendly and helpful staff - D Ann Fitness Manager, Jen General Manager, Mike Assistant General Manager and Ty the maintenance technician. These people are awesome, professional, like helping the members. They take care of issues ASAP. This is my favorite place for a workout. Weight area is huge, nice machines for workout, lots of cardio machines and nice and clean locker rooms.

Prestige Fitness in Arvada is the place to be.....wonderful staff, always willing to help, the equipment is great, so much variety. Mind-blowing! Love this place!

Prestige Fitness in Aurora is one of my favorite gyms out there. I chose prestige because of the great price and child care. Everyone at the gym is friendly and willing to help. I've recently decided to get a personal trainer for more results and the extra push. I've been training with Aaron Bowen for the last two months and it has been one of the best choices I've made. He's very knowledgeable about fitness and weight training. I like how he doesn't let me give up and believes in me. I like his dedication and willingness to help me get to my goals. He's one of the best trainers I've had. I would recommend him to anyone. I've noticed a big difference in my appearance and I owe it to Mr. Aaron.

The facilities are top-notch. There's never a wait for the equipment.

Been working with a trainer now and I wish I had started sooner. It's been an amazing experience.

I finally got a massage after my work! In a word: amazing. So glad they have this service. 

I love the classes. The instructors really know their stuff!
Free Trials Available for All New Members