Personal Training in Denver at Prestige Fitness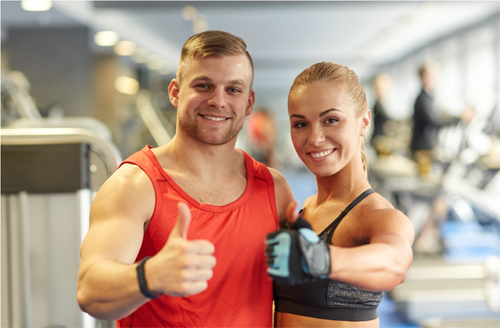 History of the Personal Training at Prestige
Prestige personal trainers have been delivering results since 2010. This Colorado health club is dedicated to helping members stay in shape.  With a wide range of equipment in large clubs that range from 28,000-40,000 square foot facilities that feature Group Exercise including Zumba, Yoga, Spin & much more. All the Prestige Fitness Colorado health clubs have locker rooms, functional training, kids club, cardio, free weights, and lines of equipment. Prestige personal trainers have the knowledge and the facilities to a program that will work for you.
All Prestige Fitness Locations have Personal Trainers
The best Personal Training gyms are at Prestige Fitness
Prestige Fitness has a wide selection of personal training options.
By definition, a personal fitness trainer is a fitness professional possessing the knowledge, skills and abilities for safe and effective exercise and fitness program design, instruction and assistance for the purpose of reaching personal health and fitness goals. Prestige trainers are more and more recognized as being a real and active part of individual goal setting and achieving. Passion, purpose, caring and coaching — these qualities make a far greater impact than the size of a trainer's biceps.
Prestige trainers have a knowledge of human anatomy and the concepts of functional exercise, basic nutrition and basic exercise science. They have the ability to design individual and group exercise programs tailored to the needs and attainable goals of specific to each client. Most importantly Prestige personal trainers have the ability to motivate others to improve their overall fitness and health.