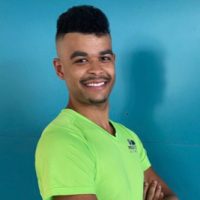 Wil Arant-McMillan
Certified Personal Trainer
Aurora
Trainer Bio
Wil Arant-McMillian – Aurora
Certified Personal Trainer
Education & Certifications:
NASM
CPR/AED
Master of Arts in Sports Coaching
ACE- Group instructor
Interests & Hobbies:
League of legends
Running
Dancing
Choreography
Core training
Bio:
Two words: Reflection and Potential
Quite often I find myself reflecting on what I could have done better the day before and what my plan is for next time. Every bit of new info I learn about myself aids in my performance going forward. I inspire myself and others by being mindful of the potential we have to grow and achieve our fitness goals. I would like to form a collaborative relationship with you to help you biome the best version of YOU. There is always work to be done, keep evolving!
My personal motto: "limits only exist because you allow them"