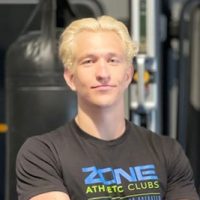 Matt Foery
Certified Personal Trainer
Denver
Trainer Bio
Certified Personal Trainer – Denver
Education & Certifications
AAAI/ISMA Certified Personal Trainer
EMT Certified
Specialties:
AAAI/ISMA Strength and Conditioning
Corrective Exercise
Sports-Specific Strength and Conditioning
HIIT/Circuit Training
Bio
I slipped a disc playing ice hockey at 17 years old, spending the better part of 4 years with severe chronic back pain. Through strength training I was able to alleviate my back pain.
My main focus as a trainer is to provide the knowledge to help guide others towards a happy life.
"A smooth sea never made a skilled sailor."