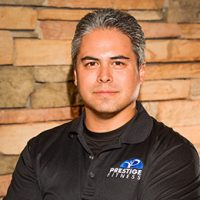 Kurt Weinreich
Master Trainer III
Arvada
Trainer Bio
Kurt Weinreich Jr.
Arvada
Master Trainer III
 Education & Certifications
NSCA – Certified Personal Trainer
ISSA – Certified Personal Trainer
NCSF – Certified Personal Trainer
NASM – Certified Personal Trainer
NASM – Performance Enhancement Specialist
NASM – Corrective Exercise Specialist
ISSA – Fitness Therapist
PTAGlobal – Behavioral Change in Exercise
PTAGlobal – Mindset Performance Coach 1
PTAGlobal – Exercise & Stress Management
ISSA – Tactical Conditioning Specialist
NASN – Licensed Sports Nutritionist
IKFF – Certified Kettlebell Instructor
ATSCI – Tactical Kettlebell Instructor
TRX Suspension Trainer
Advanced Boxing Fitness Instructor
CPR/AED Certified
Achievements
Academic Achievement Award – ISSA
2008 Olympic Fitness Ambassador
2010 Stickfighting World Champion
Colorado Governor's Council for Active and Healthy Lifestyles
Interests & Hobbies
Competitive Martial Arts
Self Defense Coaching
Children's Charities
Last summer I decided things needed to change. I didn't like how I felt, look, or how my clothes fit. I wasn't sure where to start. I joined Prestige Fitness and after setting up my free initial personal training session to do my evaluation, I knew in had found the right place to start my health and fitness journey to reach the goals I had set for myself. Since starting my personal training in October I have changed my eating habits, my morning routine and my attitude. Having a trainer like Kurt to meet with, helped me keep my goals in the forefront of my mind; it has kept me positive and accountable to my workout plan. I'm so glad I chose to get the support of a personal trainer.
Mike, Client