Centennial Gym Prestige Fitness 80122 Zip Code
Prestige Fitness Centennial Gym is one of the best Colorado gyms
Prestige Fitness Centennial Gym is a terrific Colorado health club it has a wide selection of classes included in the membership; members will definitely find the style of workout best suited for them. Not into group exercise? The amenities have you covered. The state of the art cardio theatre has a variety of machines designed to get your heart rate up while watching your favorite show. The large selection of machines will fit any member workout. The great selection of free weights has a wide array of equipment to get your best results, so whether you're starting out, or are an experienced weight lifter; you will find the equipment desired at this Colorado health club.
Here's a list of some of the gym's amenities:
Cardio Equipment with Personal Viewing Screens.
Free Weights
Large selection of Weight Machines
Yoga
Bootcamp
Zumba
Body Pump
Locker Rooms
Kids Club
Much, much more!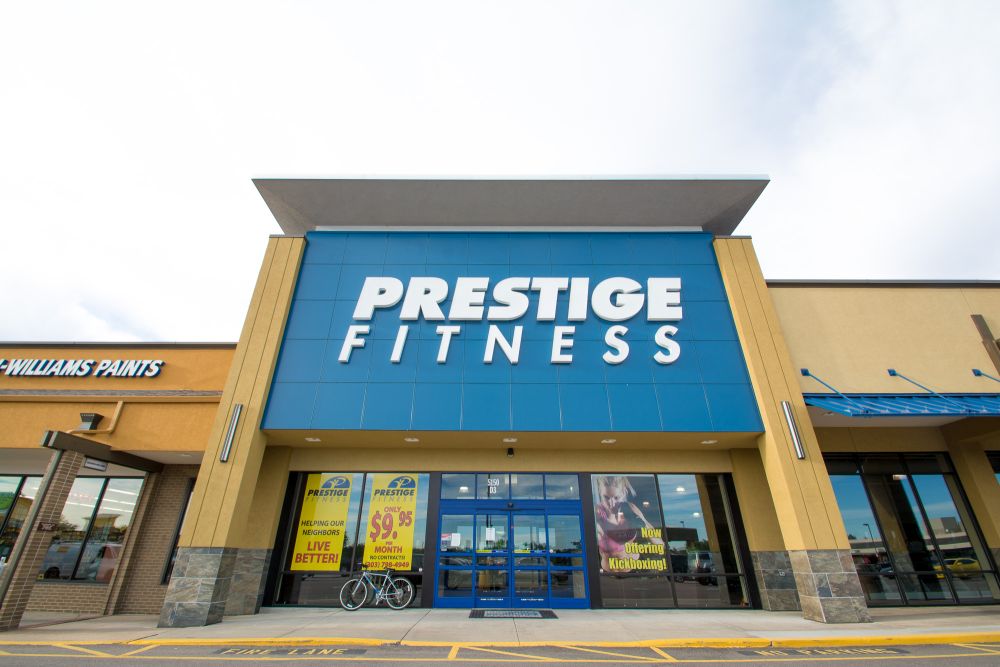 History of the Prestige Fitness Centennial
Prestige Fitness is locally owned and operated fitness chain since 2010.
Prestige fitness is dedicated to helping members stay in shape.  The clubs range from 28,000-40,000 square foot facilities that feature Group Exercise including Zumba, Yoga, Spin & much more. The Prestige Fitness Centennial Gym has locker rooms, functional training, kids club, cardio, free weights, and  lines of equipment.
Prestige Fitness Centennial Gym Location
Prestige Fitness Centennial Gym is located in the Arapahoe Shopping Center in Littleton, Colorado. Parking is plentiful and close and there are many other shopping opportunities within the center. Pick up household needs at Holly and Forest or the Pet Club then grab a treat at King Scoopers. When you go to Prestige Fitness it does not have to take you out of your daily routine.